Company Overview
Company name
Quantumdata Inc.
President/CEO
Yuki Nagasako (Biography from IEEE Journal)  
Location
Room 301 Inohana 1-8-15
Inohana Innovation Plaza, Chiba University
Chuo-ku, Chiba, 260-0856 Japan
Services
Research, Consultation and Business Development in 
– quantum technology (computation, cryptography etc.) 
– AI (machine learning, deep learning etc.) 
– Bigdata/IoT, data analysis, data modeling
– Telecommunication etc.
Establishment
20 July, 2017 
Location/HQ Office building
Our office is conveniently located in Tokyo metropolitan area, between two major international airports, Narita (40 min) and Haneda (75 min).
Quantumdata Inc. Head Quarter is located at the 3rd floor Inohana Innovation Plaza in Chiba University Inohana Campus.
What we do
Services
R&D/consultation on Quantum computation/cryptography/communication & AI
Data modeling/analysis
Source code development
Technical evaluation, analysis on market trend, business development strategy

Achivements
Lecture and consultation on Quantum computer at a Japan No.1 transportation infrastructure company
Theoretical analysis on network performance at R&D Division, world No.1 air-conditioning company
Measurement on effectiveness of sales promotion campaign using statistical method at a world leading automotive company
Other – Telecommunication、Energy (nuclear etc.)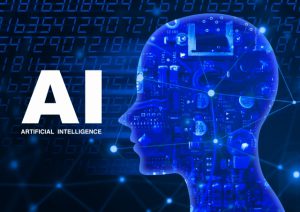 President/CEO profile
After working at NTT research centre in Yokosuka as a research scientist, move to and teach physics at University of Missouri, Kansas City.
Join R&D and business development project on telecommunication system for the market in North America at Bell Labs, Lucent Technology, Hitachi Telecom (USA) in Norcross, GA.
Excavation and business development of emerging technology at marketing & technology division of a major domestic trading company as a Chief Network Officer (CNO).
R&D and business development of quantum cryptography at Internet Research Institute as a Chief Researcher. Give lecture on quantum mechanics and information theory at Graduate School of Mathematics at University of Tokyo. Also invited to some national projects as a technical member.
In 2017, established Quantumdata Inc. in Chiba, Japan and create new technology based on quantum information science and AI.
Biography from IEEE technical paper
Yuki Nagasako received the B.Eng. degree from Nagoya University, Nagoya, Japan, in 1986, the M.Eng. degree from Kyoto University, Kyoto, Japan, in 1988, both in nuclear engineering, and the M.Sc. degree in theoretical physics from the University of Missouri, Kansas City, in 1996.
He was with the Internet Research Institute, Inc., Tokyo, Japan. He is currently with the Information Sharing Laboratory Group, Nippon Telegram and Telephone Corporation, Toko, y Japan. He joined the Quantum Information Science Research Center, Tamagawa University, Tokyo, in April 2007 as a Ph.D. student. He joined the NTT Transmission Systems Laboratory in 1988 and Bell Labs, Lucent Technology in 1998. His research interests include quantum cryptography and quantum communication.
– IEEE Journal of Lightwave Technology
National projects, Lectures
Projects
Photonic Internet Forum, Member of Technical Committee, Ministry of Internal Affairs and Communication (2008-2009)
Next Generation Network Promotion Forum, Member of Strategy WG, Ministry of Internal Affairs and Communication (2008-2009)
Japan Network Security Association (JNSA) Ministry of Economy,member of educational committee Trade and Insustry (2006-present)
Lectures
Special lecture "Introduction to Quantum Information Science" Graduate School of Mathematics, University of Tokyo
Physics course lecture "Introduction to Quantum Information" Department of Physics, Kinki University, November 2007.
Invited lecture "Quant and Information", Open Research Center, Kinki University
The 9th International Conference on Quantum Communication, Measurement and Computation, University of Calgary, Canada, August 2008.
Publications
Publications
Yuki Nagasako et al. "Mathematical Science for Internet – Innovation arisen by Mathematics" Chapter 6, Quantum Encryption pp.118-141, Nano-Opt Energy Publisher (2010)
Yuki Nagasako et al. "Guideline for CIOs of Information Security Education" Education Division, Japan Network Security Association (2007)
Yuki Nagasako et al "Next Generation Network Promotion Forum WG" Photonic Internet Forum(PIF) (2009)
Technical Papers
Yuki Nagasako et al. "Security in Photonic Networks: Threats and Security Enhancement" Journal of Lightwave Technology¸ Vol. 29, Issue 21, pp.3210-3222 (2010)
Yuki Nagasako et al. "Sub optimum quantum measurement for M-ary ASK applicable to Y-00 cryptosystem" Quantum Communication, Measurement and Computing (QCMC): Ninth International Conference on QCMC. AIP Conference Proceedings, Volume 1110, Issue 1, pp.363-366 (2008)
Yuki Nagasako et al. "A novel conceptual model of secure photonic networks" Journal of Lightwave Technology, 13th International Conference on Transparent Optical Networks (2011)
Yuki Nagasako "An Evaluation on Eavesdropper's Capability for Intensity Modulated Y-00 Cryptosystem" Vol. IEICE-109, No.243 (OCS), pp.81-86 (2009)
Yuki Nagasako et al. "Quantum stream cipher Y-00 beyond Shannon random cipher"  IEICE, B-10-87 (2009)
Yuki Nagasako et al. "Running key mapping in quantum stream cipher by Yuen 2000 protocol", Physical Review A, 77, 034305 (2008)
Yuki Nagasako et al. "Immunity against fast algebraic attacks on quantum stream cipher by Y-00 protocol" IEICE B-10-77 (2007)
Patents
Yuki Nagasako et al. "Remote Monitoring Method for ATM Network"  H06-261062 (1994)
Yuki Nagasako et al. "Protection Method of Remote Monitoring and Administration Information" H04-4918 (1993)
Yuki Nagasako et al. "Transmission Circuit for Optical Burst Signals" H03-120294 (1992) 
Yuki Nagasako et al. "Fast Timing Extraction Method" H01-55710 (1990)
お気軽にお問い合わせください。info@quantumdata.co.jp
お問い合わせ